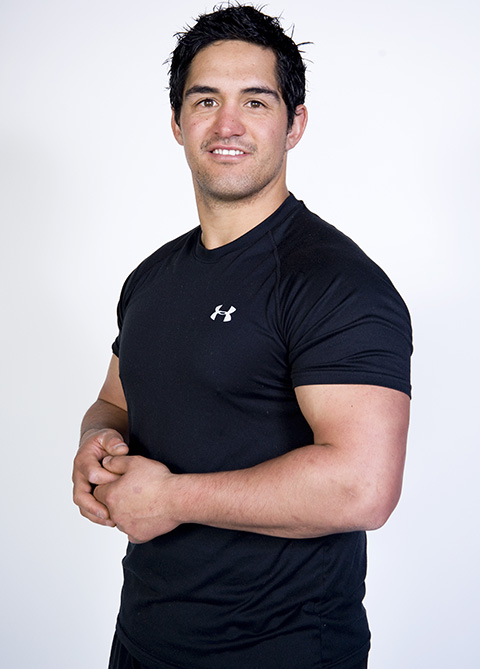 Ra is our head trainer and strength and conditioning coach. Ra's passion is sport, particularly rugby, he works with sporting teams, with our corporates for health and productivity gains and with our own groups and private clients in the Rev studio.
Ra's amazing at building strong rapports with his clients and guiding them with with his professionalism, knowledge and plenty of humour along the way. You'll always feel supported and inspired with Ra as your coach.
I got to go to a tuff mums class with my sister! Killer workout, lots of fun, variation and motivation. Was a great positive environment and I loved the support for mums there with bub's! Thanks Ra
Leonee and Ra changed my life.. Simple as that in my eyes. From my very first meeting I never felt anything but love and support. I came away from my first appointment knowing my life was going to be different from then on. Im a work in progress but 2 years and 45kg lighter I feel blessed to have had the support of these beautiful humans in my life. I learnt a lot about nutrition and how to do exercise.. But for me it is the mindset work that has had the biggest impact.
100 percent recommend. xx
I joined Rev it up in 2016 at the time I felt I was very unfit. Leonee and Ra are amazing. They both encouraged me to be the best I could be. I joined the morning boot camp sessions (Amazing for me as I'm not a morning person) Within a very short time I felt fit and healthy but most of all happy. I no longer went to the scales everyday. I learned to take notice of what my body was telling me and the results of exercise, healthy eating and drinking certainly made such a difference to my overall well being.