REV'S 6 WEEK WELLNESS CHALLENGE
Hosted by Leonee and Ra Parker from Revitup Strength & Fitness
NEXT CHALLENGE COMING SOON! *Very limited spaces!
YOU ARE INVITED TO OUR 6 WEEK WELLNESS CHALLENGE
6 Weeks with us guiding and teaching you would usually cost you over $2,000! We're so happy you've been invited for this very special offer. Check it out below.
What does this mean? Well, from the comfort of your own home, ANYWHERE In the world you can now work with us as if you're right here in our private studio…or our lounge with us! We will be delivering the whole 6 week challenge directly to your our facebook group!
Leonee and Ra Parker are Mum and Dad to 3 young sons and they run a busy, demanding business. They love working with parents and business owners to enable them to feel their best.
HERE ARE SOME AMAZING CLIENT RESULTS FROM OUR STUDIO
KIRSTIE
66.5cm loss off total body! including 11.4kg.
Kirstie brings her 11-year-old daughter along to give her the stepping stones to a better future too. Kirstie is such a beautiful, happy and now confident woman who is one of the best Mums we've come across. Kirstie is empowering her daughter and saving her from the dieting trap so many Mothers unknowingly guide their daughters into. How good are those results!
GINA
38cm off in total including 8cm off her lower stomach, 5cm off her upper and 5cm off her hips! That's not all – 4.1% down in body fat down, AND, in only 8 weeks!
Gina's anxiety disappeared and she worked so hard on herself during our time together. We're so proud of her!
PAM
43cm off her total body with 19.5cm alone coming off her stomach region. She also got a big bonus on the scales dropping over 10kg!
Pam has always been an exercise lover. She benefited hugely from how we educate about nutrition and our mindset practices. We know there are many women out there who love to exercise and find that part easy, it's the other components they struggle with. Pam is amazing and continues to work hard within the Rev studio most days! How would you feel achieving results like Pam's?
CLAUDE
12.6kg and 54cm down in ONLY 10 weeks.
Claude is a whiz in the kitchen and is consistent with her training. It's her busy lifestyle and commitment to others that holts her health and her own needs. Mindset is the key to creating balance in one's life. If you're like Claude, you too can get results like this.
LEANNE
40.5cm and 12kg.
3 kids aren't a reason to put your health and needs last. Leanne is a shining example of consistency and making sure she does at least one thing for herself. What we say to all our Mums is, if exercise is the only time you get to yourself, it's a pretty damn good outlet that will only flourish and enable other areas of your life. No matter what your circumstance, you CAN be helped.
HERE'S WHAT YOU GET IN MORE DETAIL
4 TRAINING SESSIONS PER WEEK

4 training sessions to complete every week. These are posted on the private facebook page so you can set your routine from day one.

MINDSET TOOLS

Mind-set tools, weekly chats about common struggles and how to overcome the up's and downs in life.

NUTRITIONAL EDUCATION

Nutrition education, a plan and support to create a lasting change in your health. Never fall trap to a diet again.

PRIVATE FACEBOOK GROUP

A private facebook group where everything is conveniently uploaded and you have the support from your coaches AND the other members.  

A WINNER

This is based on attitude, effort and willingness to learn and change your lifestyle. We will take into account your body composition results also but this will not be the deciding factor. The winner will get there challenge fee back in FULL as their prize!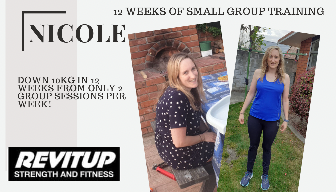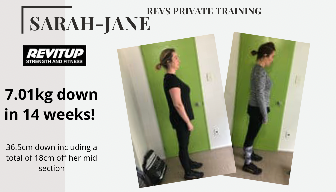 Here's your chance to finish 2021 with CONTROL over your life and your health.
Stop running with the same old pattern with the same old story and break the cycle today.
It's such a shame that so many people think they will wake up one day and find magic motivation, a magic pill to a flat stomach, that they actually believe losing weight will make them automatically more loved, accepted and happy.
We have been in the health and fitness industry for a long time and with years of experience in physical and mental health we will NOT be part of the nasty, soul crushing diet industry that only makes people feel worthless.
We want you to achieve the body of your dreams, but not just that. We want you thriving in all areas of your life, as they are all connected. Don't be naive and think that hating your body will create a healthy body, or that starving yourself and weight loss pills are the answer.
The secret is not a secret. You must work daily on body, mind and soul. And, you must love the process. It is only when you understand that punishment only attracts more punishment and love and nurture attracts more love and nurture. You must adopt a new lifestyle and leave your current one in the dust for good.
Break the cycle today. It's never too late. You deserve happiness, health and longevity.
Valued at $2,000! Only NZ$289 today!