Do you want to lose fat, gain lean muscle, improve your heart health and live a longer happier life? These are just a few of the amazing gains you will get joining one of our life changing programs!
Revitup's bootcamps are in a league of their own with world class personal trainers and health coaches. Our programs and results are unbeatable. We have many clients who can vouch for this!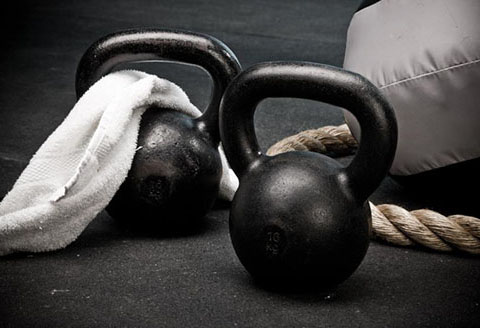 Sessions consist of high intensity training using resistance equipment, exercises and tasks to get your blood pumping and your heart rate high! We know exactly how to get the very best performance out of anyone no matter what your fitness level. You will be amazed at how quickly your fitness and strength improves!
Everyone is welcome! You're never too old or young or too fit or unfit! Don't be nervous, your new life could begin today! Let us help you become the person you desire to be!
---
EXTREME FITNESS BOOTCAMP – Tuesday, Thursday 6.00am, Friday 6.00pm and Saturday 8.00am
Cost: Only $75 per week with one of the best strength and conditioning trainers in Christchurch!
2 sessions $50 p/w – 3 sessions $60 p/w and ALL 6 $75 per week! You choose and pick from 9 different session times!
Location: Tulett Park, Harewood OR Claridges Road private personal training studio.
This bootcamp is designed for people of mid to advanced fitness levels. It consists of high intensity training 2-9 times per week. Over the 8 week course you WILL become extremely fit, fast and strong. This program is ideal for sporting people wanting to increase their fitness, stamina, endurance and mental ability to top athlete level! You WILL become a powerhouse in your sport or recreational activity.
Sessions are run by elite personal training expert – Ra Parker.
This is for people who are not wanting to muck around! They want results and they want them NOW. It is ideal if you have in the past had a personal trainer, played sport or have enjoyed exercising. This program will have you the fittest you have ever been in your life, guaranteed.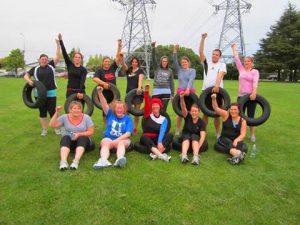 ---
Start-Up Fitness 8 Week Bootcamp
TUFF MUMS BOOTCAMP
ONLY $75 per week – Tuesday, Thursday 5.30pm, Friday 6.00pm and Saturday 8.00am (You can do 4 OR all 6 sessions for $75!)
2 sessions $50 p/w – 3 sessions $60 p/w and ALL 6 $75 per week! You choose and pick from 9 different session times!
Location: Tulett Park, Harewood OR Claridges Road private personal training studio
This is perfect for beginner to mid fitness levels. Designed completely around you and your abilities. You will get the care and guidance of one on one personal training and only pay group training prices. This is ideal for you if you are just starting out in the fitness/weight loss hype! Over an 8 week period you will notice dramatic changes to your waist line, energy, confidence and mental clarity.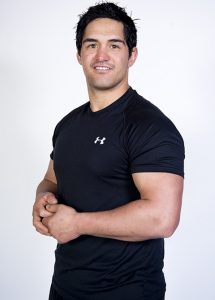 Strength and Conditioning Coach – Revitup (Ra Parker)
Calling all the mummy's out there who are ready for a big internal and external change! TUFF MUMMY'S BOOTCAMP!
Welcome to our Tuff Mums Bootcamp. Run by Nutritionist and Personal Trainer Leonee Parker.
ONLY $60 per week over an 8 week course. Babies and children are welcome OR you can come alone. Leonee, Personal Trainer, Holistic Nutritionist, Life Coach and mother of two sons (5 years and 2 years old) is ready to help you transform the health of you and your whole family.
Sessions are run at Tulett Park, Harewood, Christchurch, 9.30 am Monday, 9.15 am Wednesday, 9.30 am Friday
We have AMAZING results through our Tuff Mums Bootcamp and you can expect to lose up to 2 dress sizes over the 8 week period! Leonee provides you with an incredible nutrition plan that is suited for your child's health also. This is at no extra cost!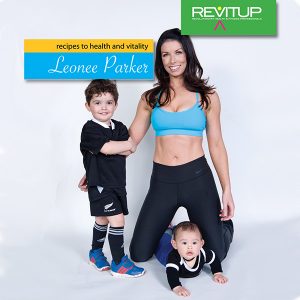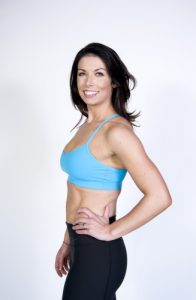 To enquire email or call Leonee directly – leonee@revitupfitness.co.nz or 021066708
---
Payment options for Bootcamps:
Weekly automatic payment over 8 weeks

Full program payment 
*Note, we like to keep our bootcamps small – around 10 people per group. This is so you get high quality training which is more like Personal Training rather than group training where you often become another number! Become part of the Revitup team and experience support, motivation and passion. We really go the extra mile for our clients.
Sign up for Bootcamp here: